Posted by:
Marissa Dorros
Publish Date:
26 Feb, 2021
Executive Summary
LSI an Invenio Company's municipal government client, The Department of Purchasing and Contracting (DPC) for a major county in California, faced the challenge of mitigating the risks of non-compliance with contractual terms, missed expiration and milestone dates, and lack of resource planning. To address these concerns, DPC enlisted LSI to introduce a single supplier and contract management system. The new system replaced a process that used multiple software systems and was unique to each department's preferences. The objective to replace the current system also required a vital interface to Oracle Financials with a complex integration capability.
LSI used the SAP Activate Cloud Methodology to divide the project into phases. Through this approach, LSI was able to deliver and implement SAP Ariba Supplier Lifecycle and Performance as well as SAP Ariba Contracting.
DPC is recognized as one of the most award-winning and innovative government agencies in the United States. Known for its outstanding customer service, DPC delivers value added business advice and world class procurement services based on customer needs. Furthermore, it offers these services in compliance with applicable laws, regulations and policies.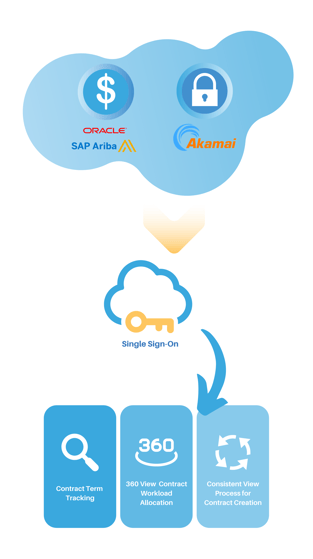 Business Transformation


Maintaining a high level of organization, visibility and consistency is a key factor in the function of an efficient public sector procurement agency. These components demand a robust solution that is implemented using public sector business knowledge and best practices. To spearhead this business transformation, LSI provided DPC with integration and deployment services for two SAP solutions: SAP Ariba Supplier Lifecycle and Performance and Contracts Management.
The implementation of this software allows DPC to maintain a strong workflow process for both supplier on-boarding and contract management. Contract management evolved from a basic repository of signed documents to a full contract management solution. Team members across the agency can easily collaborate with the DPC to request, execute and track any aspect of their contracts. Additionally, through the streamlining of the following management processes, DPC has minimized the risk of contract noncompliance:
Supplier Lifecycle – Vendor management via the Ariba network fosters data accuracy and integrity and sets the stage for vendor risk management analysis.
Contract Performance Management – contract status and performance is now easily accessible, manageable, and enhanced with actionable notifications sent to the department and DPC owners. The risk of missed renewals, expirations, and cases of non-compliance is eliminated.
Ariba's best in class functional processes robustly support DPC's requirements for public sector contracting compliance.
To improve both DPC's business processes and tools, LSI created a unique and completely new integration between Ariba and Oracle Financials single sign-on (SSO) software.
Integration using APIs – LSI uniquely built Oracle integration across multiple proxy servers using custom-built APIs.
SSO Integration – Concurrently, LSI chose Akamai, a global content delivery network, cybersecurity, and cloud service company, to increase the security and visibility for the single sign-on process. LSI also built another new integration from scratch to support systems that complement Ariba.
Results
LSI and its project partners delivered the following advancements:
Contract Term Tracking – A mechanism to track the term of contracts that are coming up for expiration, renewal, negotiation, and closure.
360-degree view of Contract workload and allocation – A detailed and centralized understanding of workload, allocation, and funds forecasting.
Consistent view and process for Contracts Creation – A consistent and complete view of the Contract Creation process will be displayed across departments (according to provided authorizations) including Finance, Legal, and Risk.