Posted by:
Caroline Silva
Publish Date:
28 Feb, 2022
invenioLSI is not just a company - we are a community. Therefore, we have decided to develop a CODE for our culture. We value transparency and thought we would share our outlook on work, culture, and community with the world.
As a global company, we have employees working all over the world. Teams often are comprised of people from different countries, backgrounds, and cultures. With so many different points of view and customs, invenioLSI wanted to foster our own community - one that has universal ideas about respect and responsibility.
Creating a safe and healthy work environment for all is something we believe is an essential component of any business.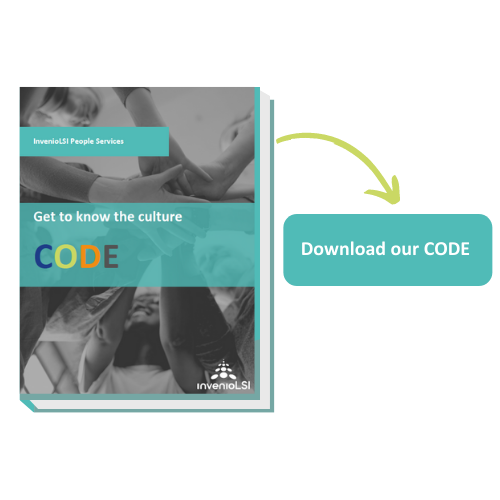 invenioLSI is run by people, for people, so let's dive into our Culture CODE.
CODE, what does it stand for:
C – Conscientious – Being aware of your role, responsibilities, and team members.
O – Optimistic – Staying optimistic can improve company morale and create a more positive work experience for everyone.
D – Dedicated – Dedicate yourself to learning, growing, and improving in your role.
E – Empathetic – Have empathy for your team and customers and go about your day keeping others in mind.
This is a short summary of invenioLSI's Culture Code. To read the complete code, please download our e-book and see how invenioSI is creating a community for all.