Posted by:
invenioLSI
Publish Date:
10 Feb, 2023
In the early hours of Monday, February 6, two powerful earthquakes with magnitudes of 7.7 and 7.8 struck southeastern Turkey near the Syrian border, leaving a trail of destruction in towns, cities, and villages. At invenioLSI, our hearts go out to the families and communities affected by this tragedy. With deep sadness, we acknowledge the tragedy of tens of thousands of lives lost, the many injured individuals, and the countless others who now lack necessities such as shelter, medication, food, and water in the aftermath of this disaster.

The scale of the destruction has shocked the world, and humanitarian organizations are working tirelessly to provide aid and support to those in need. We stand with the people of Turkey and Syria and believe it is our duty, as a global company, to support those facing such difficult times.
If you would like to help, we encourage you to support the following five charities that are on the ground and taking action right now:
1. GlobalGiving





GlobalGiving is a non-profit organisation that supports other non-profits by connecting them to donors and companies. All donations for the Turkey and Syria earthquake will support relief and recovery efforts. The fund helps first responders meet survivors' immediate needs for food, fuel, clean water, medicine, and shelter. As needs evolve, they will prioritize longer-term recovery efforts run by local, vetted organisations in the impacted areas. Learn more about GlobalGiving's relief efforts here.
2. Save the Children





Save the Children believes every child deserves a future. The organisation works around the world to give children a healthy start in life, the opportunity to learn, and protection from harm. When crisis strikes and children are most vulnerable, Save the Children are among the first to respond and the last to leave. The organisation does whatever it takes for children - every day and in times of crisis. SUnderstand how teams are helping those affected by the earthquake in Turkey and Syria.
3. Direct Relief





Direct Relief is a humanitarian aid organisation, with a mission to improve the health and lives of people affected by poverty or emergencies. Direct Relief is providing critical medical aid, comprising wound care and ICU medications, to people affected by the earthquake in Syria and Turkey, including internally displaced people and refugees. Here's how you can donate today.

4. International Rescue Committee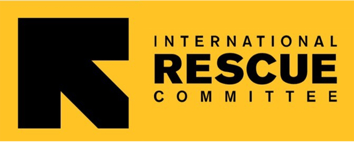 The International Rescue Committee (IRC) helps people affected by humanitarian crises to survive, recover and rebuild their lives. In the wake of the earthquake, IRC teams in Syria are working to ensure the safety and wellbeing of those affected. More than 1,000 staff inside the country are providing lifesaving healthcare and protection services along with other emergency early recovery support. As humanitarian needs soar, IRC are launching an integrated response to affected populations across Turkey and Syria. Learn more about the IRC's response in Syria.

5. Doctors Without Borders






Doctors Without Borders delivers emergency medical aid to people in crisis, with humanitarian projects in more than 70 countries. In northwest Syria, Doctors Without Borders teams have been able to work since the early hours to respond due to their established presence in the region. In other locations, the organisation has donated supply kits and is in touch with health authorities to provide support. Help the organisation save lives in Syria by making an unrestricted, tax-deductible gift now.

---
The best way to help the affected communities is to fund the charities providing medical services and essentials. At invenioLSI, we're committed to promoting an inclusive culture and supporting communities and causes around the world. We hope you found our recommendations helpful, but if you're looking to give back in your local area, The Charity Navigator is a great resource to help you locate a humanitarian organisation near you.