 Cloud gives you the flexibility and functionality you need to adapt and grow in today's fast changing environment.
Our cloud solution allows your business to scale quickly, reduce overheads and offer the flexibility your employees and customers need.
Learn More
Cloud Options
Cloud computing allows your business to use remote servers to store, manage, and process data rather than living on a local server or a PC. With cloud computing, data is available to everyone who has a connection and access. Which cloud option is the best fit for your organization's ERP and core data? A public cloud accessed by the internet or a private network that you manage?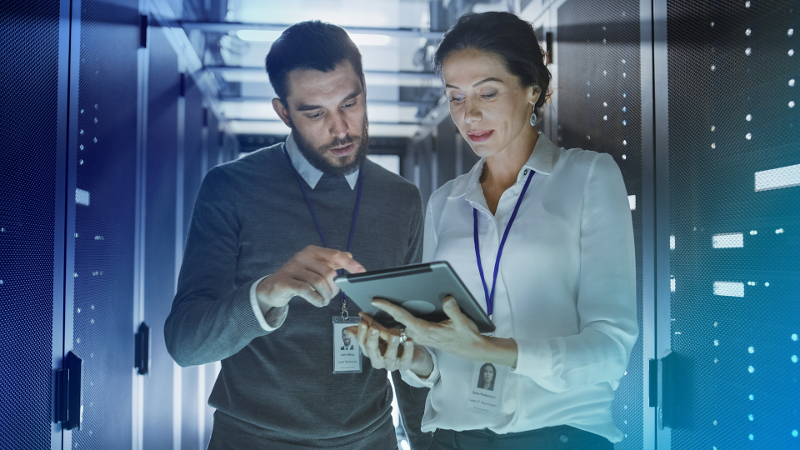 Cloud resources (like servers and storage) are owned and operated by a third-party cloud service provider and delivered over the internet. In a public cloud, you share the same hardware, storage, and network devices with other organizations or cloud "tenants." You'll access services and manage your account using a web browser.
Benefits:
Lower costs


No maintenance


Near-unlimited scalability and on-demand resources are available to meet business needs


High reliability
With private cloud, computing resources are used exclusively by your business. Choose to store your cloud on your on-site datacenter or host it with a third-party provider. Hardware and software are dedicated to your organization where everything is maintained on a private network. Perfect for government and financial institutions, private clouds allow for more customization and control over your environment.
Benefits:
Flexibility


Security


Scalability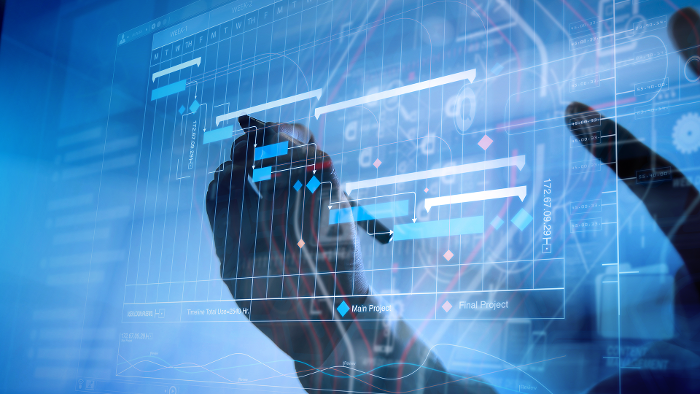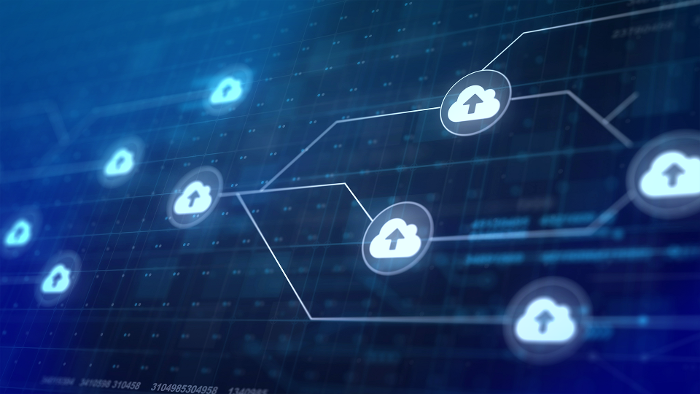 Experience further flexibility with a hybrid cloud. Hybrid clouds combine on-premises infrastructure, or private clouds, with public clouds, so organizations can reap the advantages of both. With hybrid, you can use the public cloud for high-volume and lower-security needs and the private cloud for high-security and sensitive business operations. Additionally, "Cloud Bursting" is available with a hybrid cloud. This is when an application or resource runs in the private cloud until there is a spike in demand, at which point the organization can burst through to the public cloud to tap into additional computing resources.
Benefits:
Flexibility


Cost-effectiveness


Ease
Cloud Options
Our private cloud offers flexibility, cost savings, security, and control benefits. These benefits are particularly valuable for organizations with predictable workloads or customization requirements, and businesses in regulated industries.
We can provide private cloud options through any of our Amazon Web Services (AWS) and Microsoft Azure.
Flexibility
Our cloud computing benefits from virtualization technology that underlies our partner platforms. Most servers are underused, and virtualization provides private cloud users with improved resource utilization, as workloads can be deployed to a different physical server as resource demands change.
This flexibility and improved resource utilization can help organizations ensure application performance, but also reduce costs by getting the most out of their servers. Our cloud environment will not only save money over a traditional on-premise environment, for some organizations it costs less than a public cloud environment.
Customization
We work with you to select the best design and architecture, as well as provide ad-hoc integration and customized security controls to address your specific business needs. Dedicated entirely to your organization, our private cloud solution gives you more flexibility to add or customize functionality and to upgrade your deployment when it suits your business.
Security
Our cloud partners Amazon Web Services (AWS) is FedRamp certified, so the datacenter infrastructure meets the highest standards. The cloud infrastructure has been designed and is managed in alignment with regulations, standards, and best practices.
Our private cloud meets or exceeds US Government and Army standards, so it should meet your requirements. However, we can also provide these additional options:
Scramble data that is deemed super sensitive before we export the data to the cloud


Restrict direct access to the cloud systems by establishing a site-to-site VPN, that will only allow access to your SAP systems from within your network


Ensure that your SAP systems are only hosted on single tenant hardware, should you deem this level of security to be necessary
Send us a message
The invenioLSI team is standing by to answer your questions. whether it's about our company, support & services, the industries we work in, or you just want to learn more, we are here to help.