Posted by:
invenioLSI
Publish Date:
24 May, 2022
From introducing ERP in preparation for Y2K to shaking up global business in a post-covid world, Rick Miller, VP of Analytics and Resource Management, is here to share with us how business is changing.

Rick Miller implemented his first ERP system for Cuyahoga County while the world was anticipating chaos with Y2K. He joined invenioLSI as one of a 12-person business. Since then, he's rubbed shoulders (and hand luggage) with the likes of Newt Gingrich, Mitt Romney, and Rob Gronkowski whilst traveling to see clients. And he, like most people, has had to embrace a new way of delivering what customers need amidst the pandemic.

Back in 2019, Rick shared with us some of his top tips on business travel; since then, the world's been through some interesting times. invenioLSI has seen a global pandemic, hybrid work environments, and a company merger. The world of business has moved on. In this Employee Spotlight, we interview Rick to discover how he sees the business world changing as we all find our feet in the world of this pandemic.

Rick, you've worked with the public sector for most of your career. What is it that draws you to the public sector world?

I've always been drawn to the public sector and the way that it straddles the world of public safety, health and welfare, and business. I introduced my very first ERP as Program Director in the late '90s. While I've dabbled with life in the private sector, including spending some time working for a Human Resource business processing outsourcing firm, I quickly gravitated back to life in the public sector. With invenioLSI, I have taken on SAP project management roles for various state and local government customers around the country as well as Higher Education and Healthcare customers—the perfect mix of working with the public sector, but for the private sector.

I think I'm drawn to the human aspect of what governments do for their constituents. As VP of Analytics and Resource Management, I liaise between the tech side of the business and the business side of the business, identifying what the business needs are and connecting them with what technology can deliver. That's always been my niche.





Your career has become tightly intertwined with SAP. What is it that appeals to you about working with SAP?

I like the structure of SAP—structure and process. It makes it simpler because you put the structure in place, then you work on the outliers. I've now been doing this for so long that it's become second nature. I've managed a lot of projects and seen a lot of things, so I know what works and what doesn't work. I tell Project Managers and team leads, 'You must have a tool for every situation in your toolbelt—but you don't always use every tool for every project. It's about choosing the right tool for the right situation."





One of the key elements of your role is mentoring others in the adoption of a new system—so how do you find the mentoring process?

I found that being a sounding board works best—I work with lots of different people at different stages of their careers. Some folks have come through the trenches and are making the move into project management and leadership. In some instances, it's about working with them to manage a project; sharing ideas and solutions. Other times, it's about teaching them the invenioLSI approach to managing the projects. For these, I try to explain the process and put things in context so they can understand the bigger picture.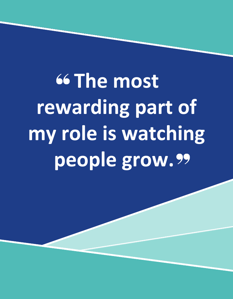 The most rewarding part of my role is watching people grow. It's great to see how you've influenced their work style and process and then to watch as their careers take off... Sometimes you can see how they adopt the best of your behaviors and bring them to their organization and programs. That's always fascinating. With both types of mentees, you have to listen a lot and take a coaching approach. Helping them to arrive at their own decisions, rather than telling them the decisions they should be arriving at, is the best approach as far as I'm concerned. Only by understanding where they are coming from and where you need to get them to—and then blending these, can you make progress. It's only by looking at a situation from the other person's position that I can best craft a message that they understand.

Pre-Covid, you had a hectic travel schedule. How do you balance your responsibilities as VP of Analytics and Resource Management with your travel schedule?

Ah, I did have a hectic travel schedule. But, since the start of the COVID outbreak, the approach to travel has changed. I still travel more than most. I've been to Hawaii a dozen times, and I travel to other invenioLSI customers on a regular basis, but now travel is very much based on customer needs. In the new world, there's a lot more prep with travel such as becoming familiar with local regulations and customer policies for COVID. We are seeing things opening back up—it's very exciting to get back to some form of normal.

What's your opinion on this hybrid work version of zoom calls and in-person meetings? How do you see this changing as we put the pandemic behind us?

I think there will forever be a mix, but the days of us traveling weekly are over—most customers now realize we don't need to be in their offices every single week to be successful. Having said that, everyone's perspective is different.

The Pandemic has meant more home working which is great for me as I enjoy working from home. I've found that the 20 hours a week that I'm not spending in an airport is time that I can put into meaningful work and meeting the needs of the projects, teams, and customers I support. However, there are certain points in a project where we're better working as a team in a war room-type scenario. The versatility and flexibility of being in one room, being able to make requests when you need to without scheduling calls, waiting for people to dial in, etc. are very real, and for that reason, I don't see the role ever being entirely virtual.

Also, every customer is different. Some need us to be there. Sitting side by side means we can see things differently and this often enables us to take the best of two worlds and combine them.

What do you think this approach means for invenioLSI?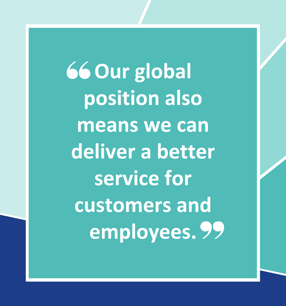 For invenioLSI, we're now looking at growing the company and expanding our global footprint. I can see us using global teams to develop Centers of Excellence around the world that can help us to leverage our expertise.

Our global position also means we can deliver a better service for customers and employees. When a ticket comes in at the end of the day, it becomes possible to pass that ticket to someone in a different time zone who can then work on it. The customer gets a speedy resolution. Employees don't have to work overnight, and there's no backlog to deal with the next day.

Rick, it's been great to catch up with you, and thank you for taking the time to share with us your experiences of life as a not-so-regularly-globe-trotting VP.
Want to work with employees like Rick?