Posted by:
Caroline Silva
Publish Date:
31 Aug, 2022
invenioLSI is pleased to announce that San Bernardino has officially gone live with SAP Governance, Risk, and Compliance (GRC). Since go live on July 11, 2022, there have been over 150 Access Requests processed. Security Coordinators are reporting the product is easy to use, provides greater clarity into user role assignments and Access Request status, and requests are processed significantly quicker than the old paper process!
The new system has been met with overwhelming positivity based on a post-implementation feedback survey sent out by the invenioLSI team. "What do you like most about GRC Access Request?"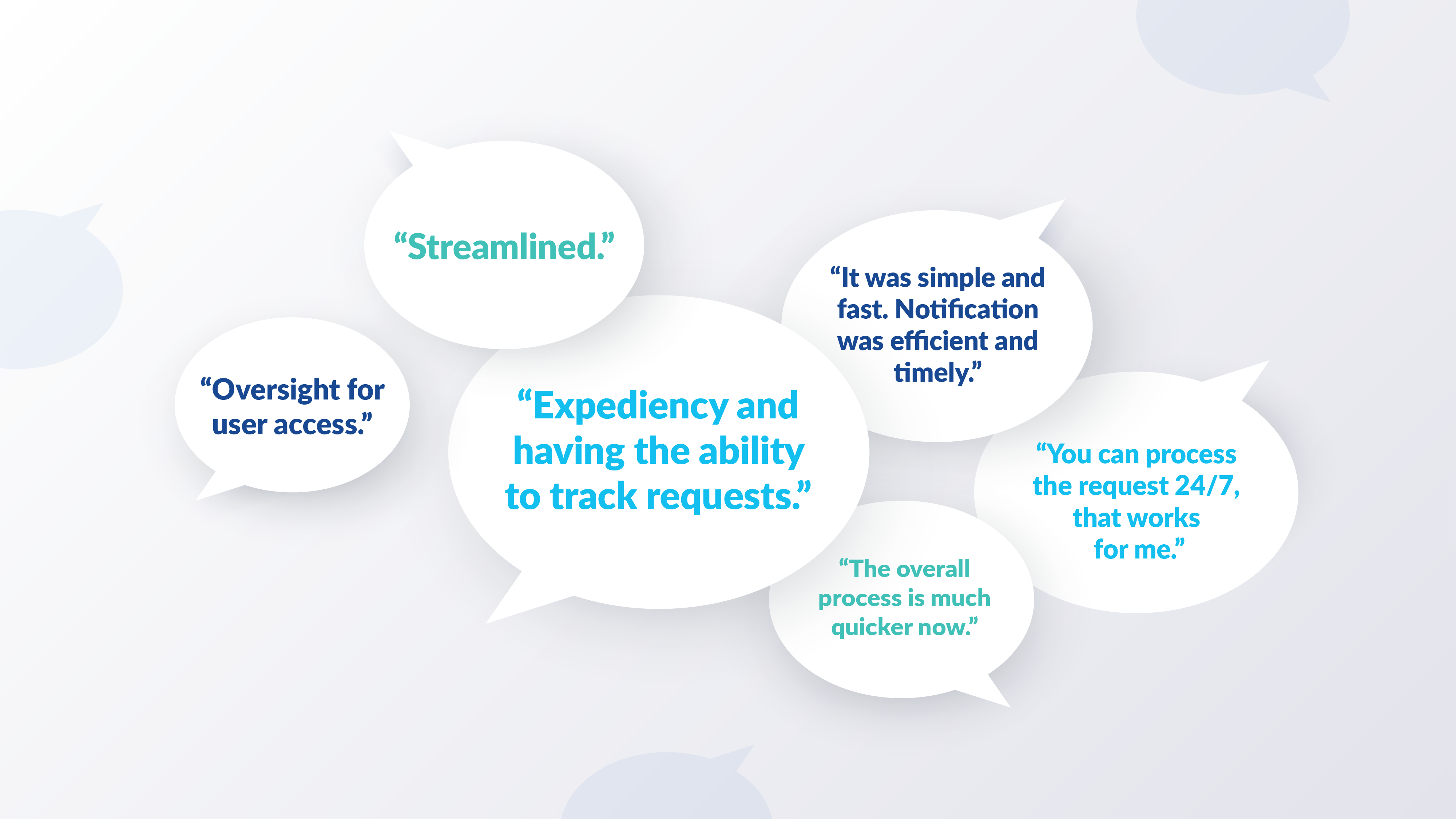 What is SAP GRC?
SAP Governance, Risk, and Compliance or SAP GRC is a powerful SAP security tool that can be used to ensure organizations meet data security and authorization standards. The Key benefits include:
Access Request Management

Access risk analysis

User Access Reviews

Emergency Access Management

Business Role Management

Segregation of Duties Management

Easier user adoption.

Enhanced integration.

Better process optimization.
invenioLSI is thrilled to bring San Bernardino County to go live with SAP GRC. The invenioLSI and San Bernardino teams continue to roll out training and look forward to the next phases of the project coming in November 2022 and spring 2023.
About San Bernardino County
San Bernardino County is located in the heart of Southern California, home to over 2 million residents, encompassing 20,160 square miles from the Nevada State line and the Colorado River to the LA County line. This gives San Bernardino County a diverse climate and geography, from mountains as high as 11,502 feet to the desert as low as 181 feet, and beautiful valleys in between. Pristine lakes and rivers, snow-capped mountain resorts, flowering deserts, and many other family-oriented recreational attractions take advantage of the natural assets of the area, most within an hour's drive. Families enjoy affordable housing, excellent schools, colleges, and universities, and easy access to airports, hospitals, libraries, and parks. The County provides a safe, clean and healthy environment for residents. A variety of shopping and business opportunities abound, in this, the largest County in the contiguous United States.